We are proud supporters of...
...The Community Foundations of Canada


~~all for community~~
...The Winnipeg Foundation's Endow Manitboa.
~~Put down roots, grow your community~~
~~Give where you live~~
In 2020 the Carberry Collegiate Grade 10 Life Work Planning class was given $2,000 to grant to local non-profit charities within the Carberry community and surrounding area.


COVID-19 prevented these students from ​participating in the "regular" Youth in Philanthropy activities, but when Mrs. Raegan Dyck's class was presented with the opportunity to meet virtually to carry out the program, they jumped at the chance to make a difference in the community!


​This year, the class chose to grant their funds to three worthy recipients- the Art Sear Park, the Carberry Food Bank and the Carberry Personal Care Home

You should be very proud of yourselves Grade 10! Thank you for showing such pride in your community, and thank you Mrs. Dyck for helping to instill a love of community and philanthropy in your students!

































​​​​​​​​​​​​​​​​​​​​​​​​​​​​




​​​​



















































































C.A.C.F 2020 YiP Grants...
© 2020 All rights reserved
Welcome to the Carberry and Area Community Foundation website!
~~Charitable Gifts Funding The Future~~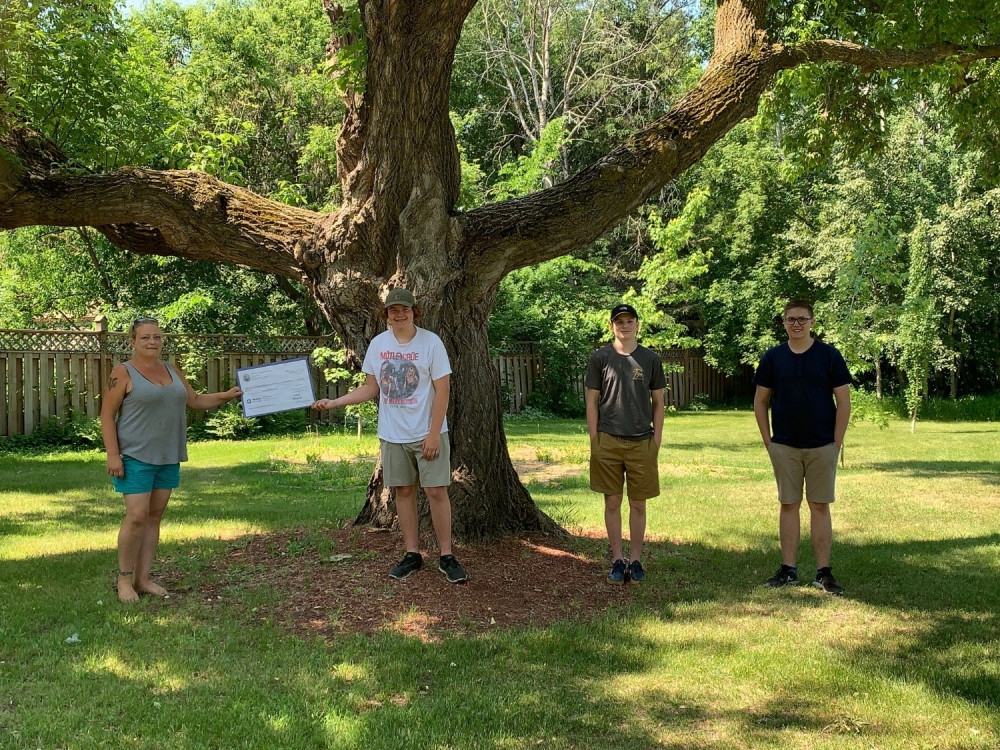 YiP students Talen Graham, Johnny Meyers and Matthew Salyn present Jolene Balciunas with a $1000.00 cheque for the Art Sear Park play structure development fundraising committee
YiP participants Allie Lavich and Matthew Salyn present Erin Gessner and Debbie Rea with a cheque for $328.00 to purchase E-pets for Care Home residents
YiP students Talen Graham, Camron Bollman, Johnny Meyers, Warner Wright, Kylan Aitken, Matthew Salyn and Celia Boganes present Carberry Food Cupboard volunteers Myrna Wells and Hazel McMillan with a $672.00 cheque
Giving Back to Carberry and Area!